In recent years, journalist Matt Taibbi has written a good amount about Goldman Sachs, including an article for Rolling Stone magazine and a book. And last week, Taibbi appeared on Real Time with Bill Maher to discuss his writings.
The Mr, who is working on a Master's degree in forensic accounting, was super interested in watching the interview, because learning about financial stuff is pretty much his favorite.
And I was super interested in watching the interview after I heard that Taibbi had called Goldman Sachs "a great vampire squid wrapped around the face of humanity." A description too magnificent, too aggressively hilarious to ignore.
I was not the only one Taibbi impressed with his name calling.
Goldman Sachs is pretty unhappy about his work and the vampire squid turn of phrase. You know who else didn't appreciate it? People who want to protect the good name of the vampire squid. Apparently, Taibbi has received letters from vampire squid supporters who are concerned that he is unfairly slandering vampire squid.
That's right; vampire squid are real.
Did you know about this? Because I definitely did not.
Terrified to learn that I live on the same planet as an animal with such a deadly name, I did a little research on vampire squid. I was expecting to find an animal so dangerous that it would give me nightmares.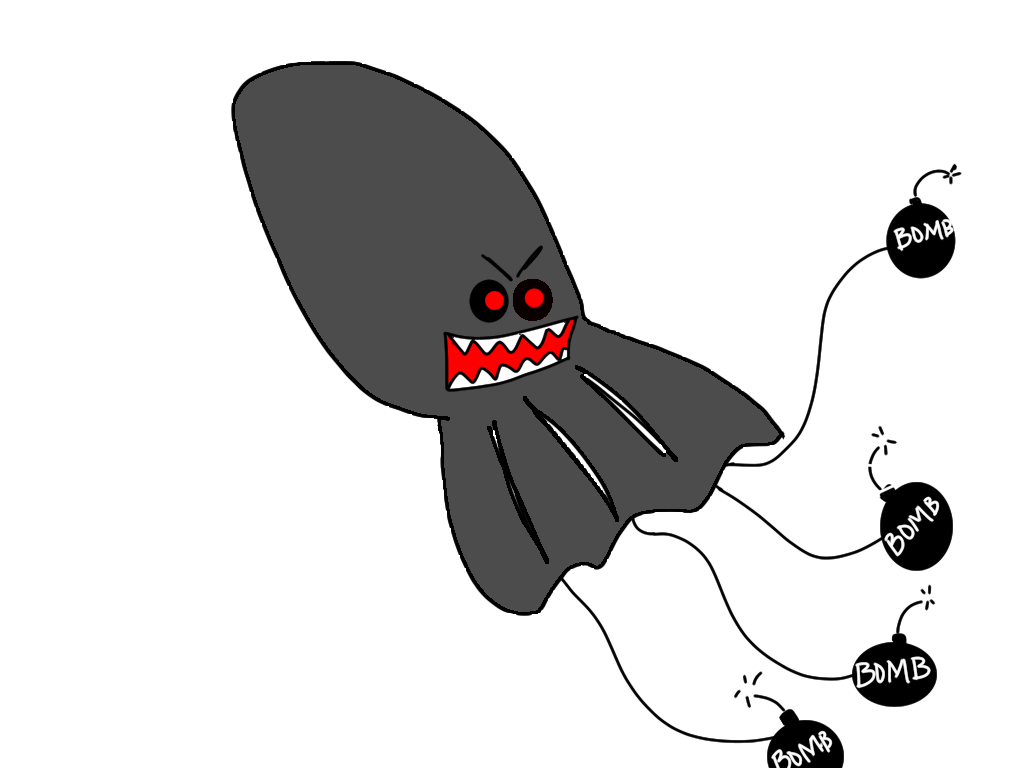 But here's what I learned: Vampire squid are slow-moving, mostly gentle creatures, whose diet probably consists of prawn and plankton. They live 3,000 feet below sea level and, as a result, have very little interaction with humans. In short, they pose virtually no threat to us.
And they look more like this: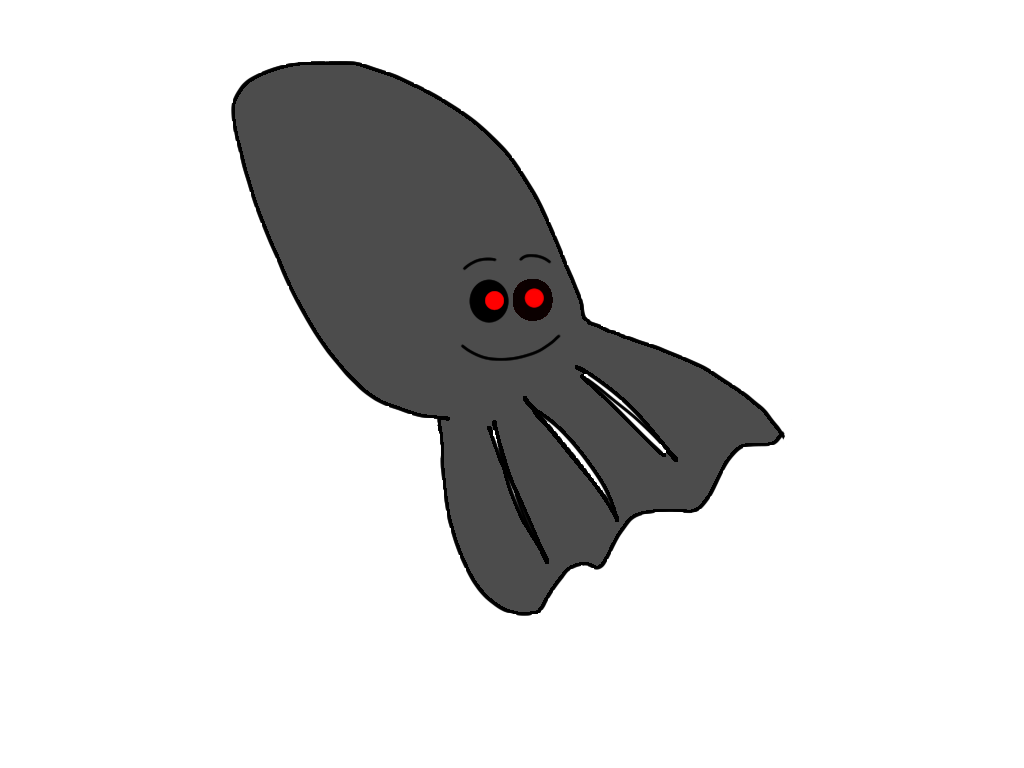 Which leads me to this: For real, guys? Are we sure we want to use such a fear-inducing name on such an obviously benign animal?
Shouldn't we be a little bit more thoughtful about the names we assign to animals? Shouldn't something that's terribly deadly–or at least has a taste for human blood–get a "vampire" descriptor?
I'd like to go ahead and propose that we rename vampire squid "huggy squid", because you will probably never see one in your life and if you do, it can't really hurt you.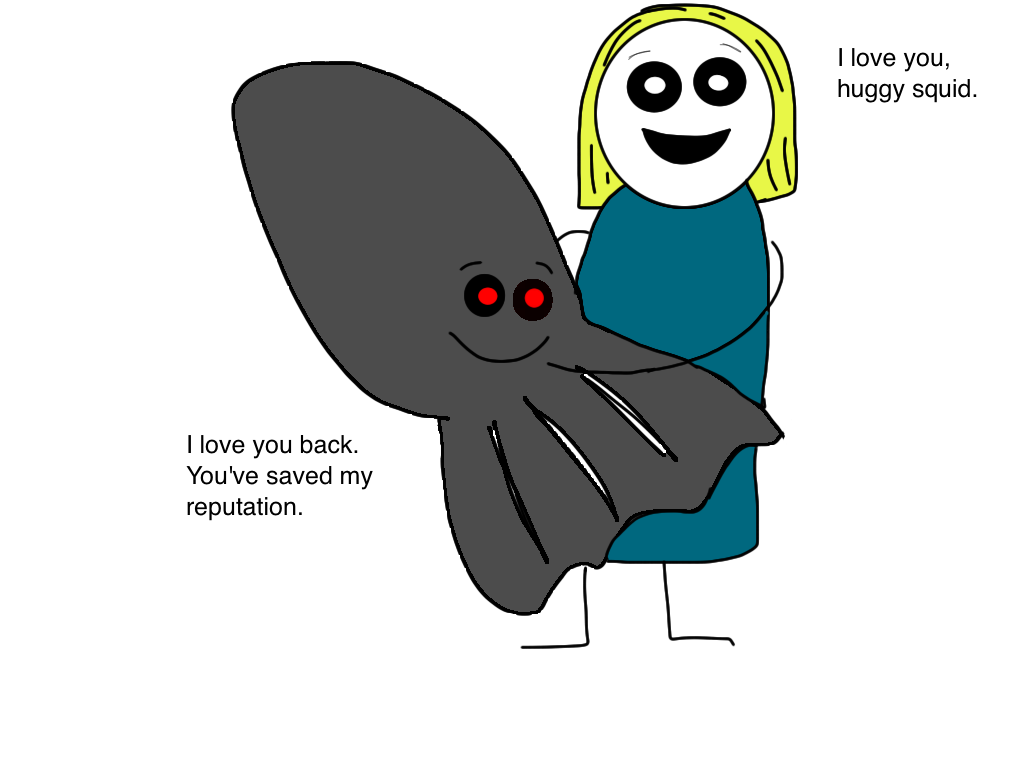 Additionally, I recommend that we consider reassigning the "vampire" in vampire squid to an animal that is a lot more likely to bite a human. Like bears.
We love bears, even though they are awfully dangerous and sometimes deadly. We give bears to children as stuffed animals. Bears inspire cartoon characters. They may even be the mascot of your favorite sports team or forest-fire protection campaign.
How do you think this makes the vampire squid feel?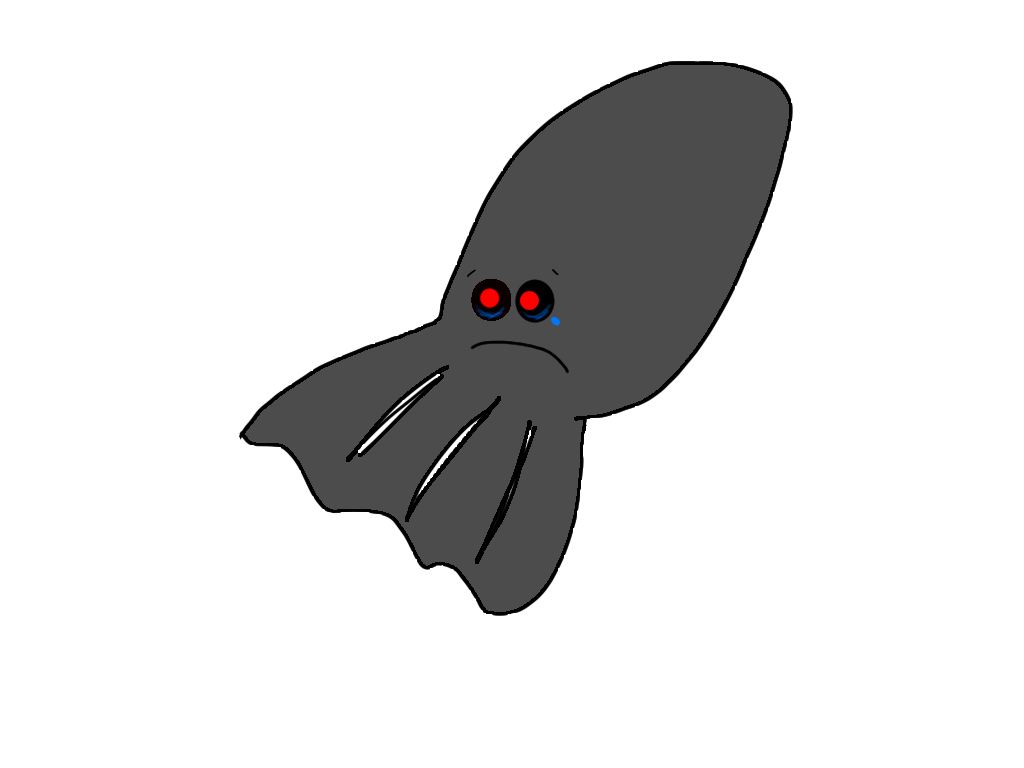 The heartbreak of the vampire squid aside, we should probably exercise more caution when discussing bears, for safety's sake.
When I think about the children's song "Teddy Bear Picnic", I seriously question the lesson we are teaching kids. Here are just a few lines to refresh your memory:
If you go out in the woods today
You're sure of a big surprise.
As I kid, I always imagined friendly, cartoon-like bears sitting down for a picnic of tea and sandwiches, then I imagined myself bringing them cookies. But small children should definitely not try to feed bears. You know what the "big surprise" they're singing about probably is? A bear attack.
Just so you don't leave this post feeling completely browbeaten over these animal naming failures, here's one we got right: bunnies. Bunnies are exactly as threatening as they sound.
A few others we got right: king cobra. Also, velociraptor, because when you hear someone say a velociraptor is chasing after them, you don't have to know what a velociraptor is to understand that that is bad f#cking news.