So I'm finally home after being out of town for about a week, and it's 101 degrees where I live, and everything feels like this:
The highlights of the week included: a trip to Indianapolis, a beautiful wedding and an epic visit to the home of Kelly (from Go Go Gadget Zen). Another highlight? Me being sucked dry of all thoughts and creativity thanks to late nights, early mornings and a long drive home.
I did have a very romantic reunion, though. It was probably the closest my life will ever come to the wistful romance of The Notebook. And it involved waffles.
To begin at the beginning: I first fell in love with waffles years ago when I was much younger.
And I knew immediately that something special had crossed my path.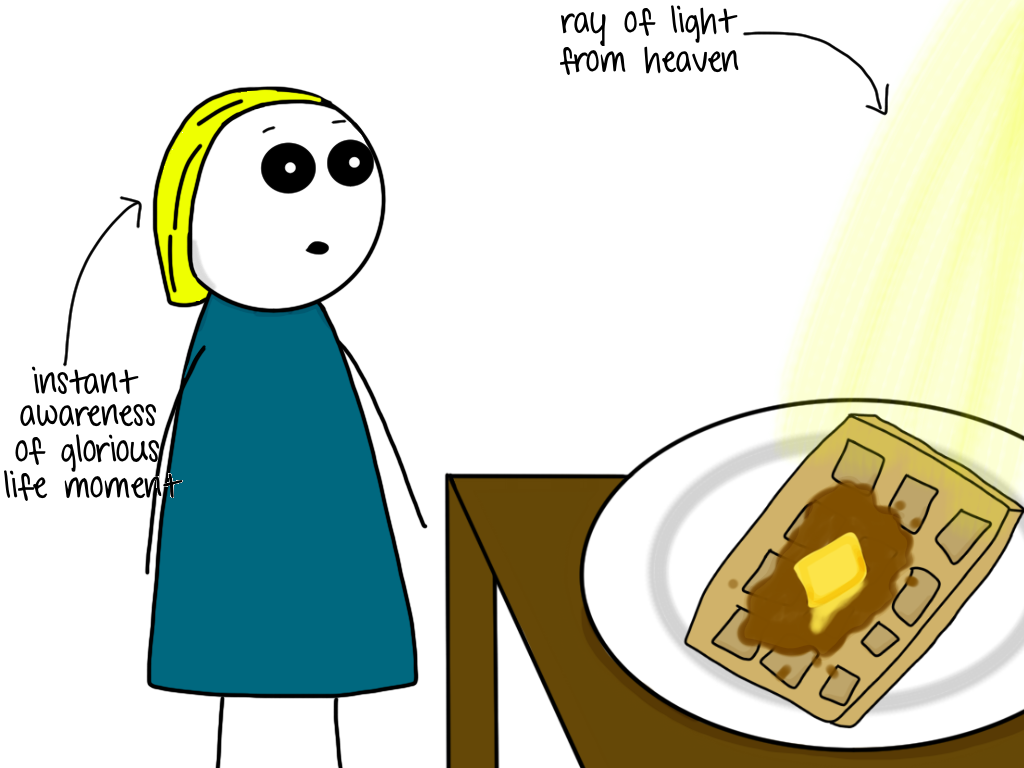 Our love was the kind that ignited at once, and in those early weeks, we spent hours together.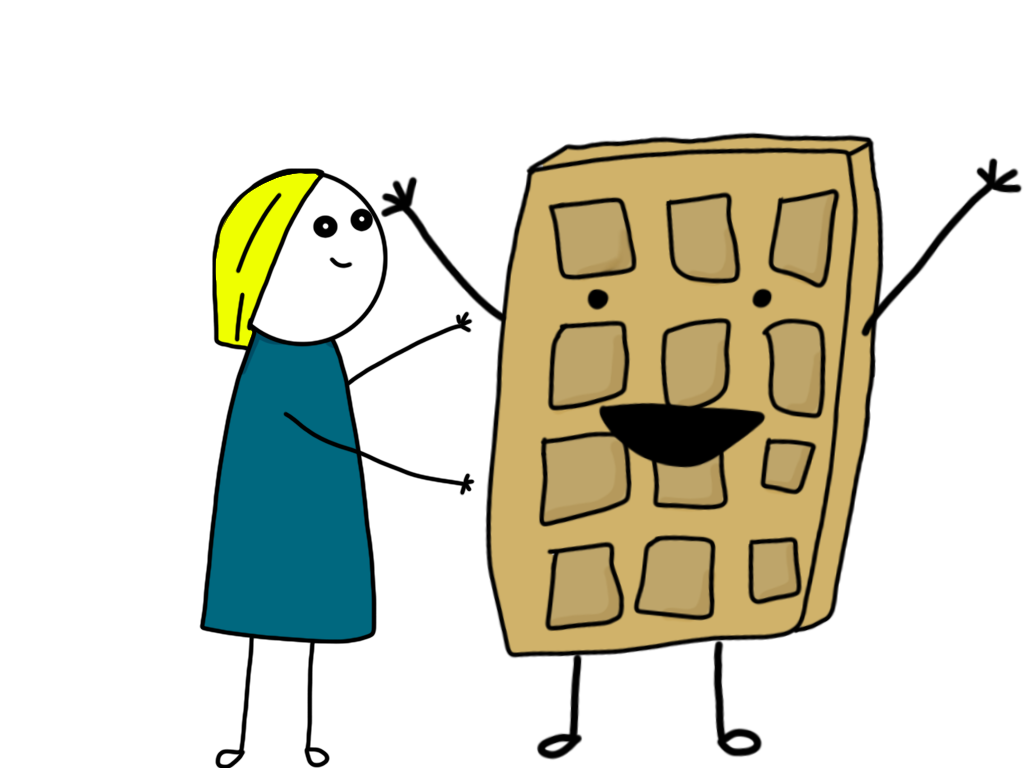 I wanted waffles all of the time. Breakfast, lunch and dinner. Even in between meals, I longed for waffles.
We had syrup fights together.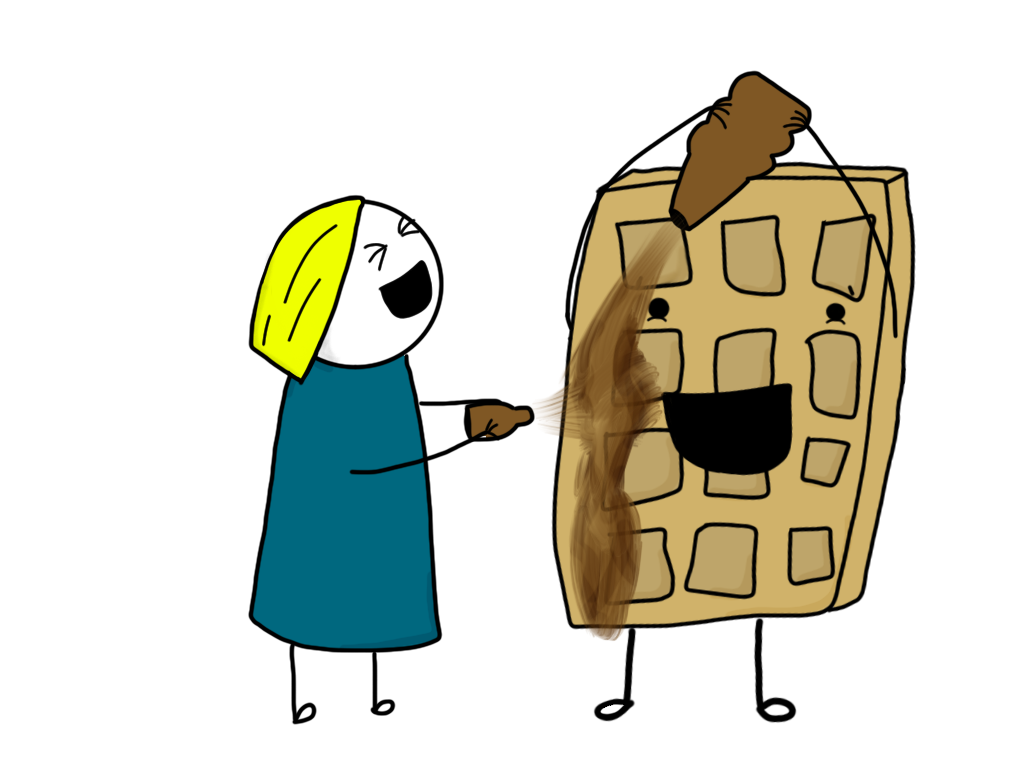 We shared a strange musical montage together that concluded in a day at the beach.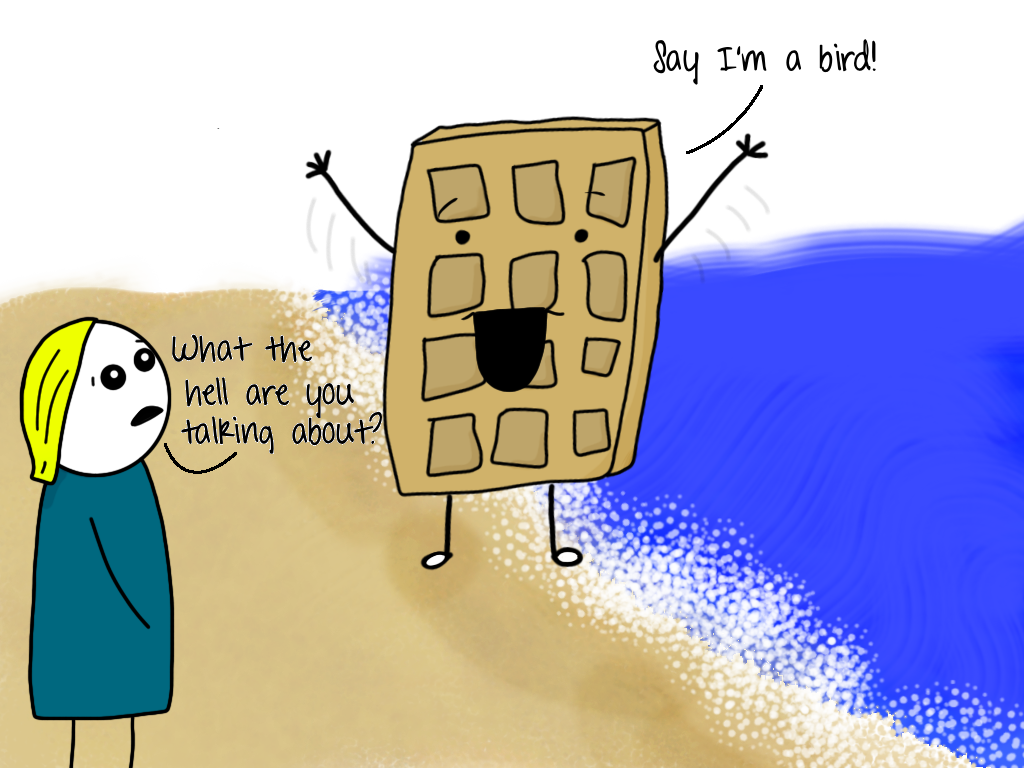 But after a brief time together, life circumstances drove us apart.
I moved away from my college dorm (where waffles were often readily prepared by someone else.) Then, I went on Atkins, giving up carbs for way longer than the human soul can withstand. (Carbs are like a group hug from Jesus and Gandhi, and I'll never forget that again.)
Then, I thought I had fallen in love with pancakes.
Pancakes were safe and uncomplicated. There was no special appliance required to make them, and I thought I was satisfied.
But this weekend, a chance meeting at a hotel buffet line changed everything. Suddenly, waffles walked back into my life like a sudden flame, blazing and streaming into my heart.
Confronted with my old love, I was overcome.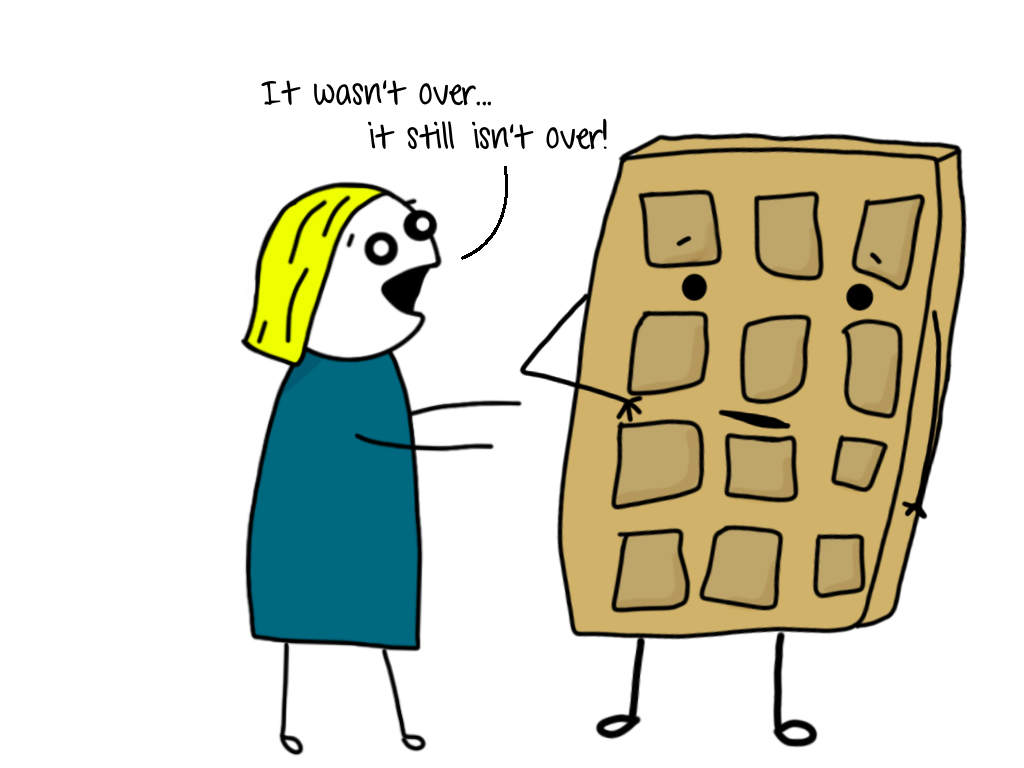 I don't know how I thought we could ever be apart.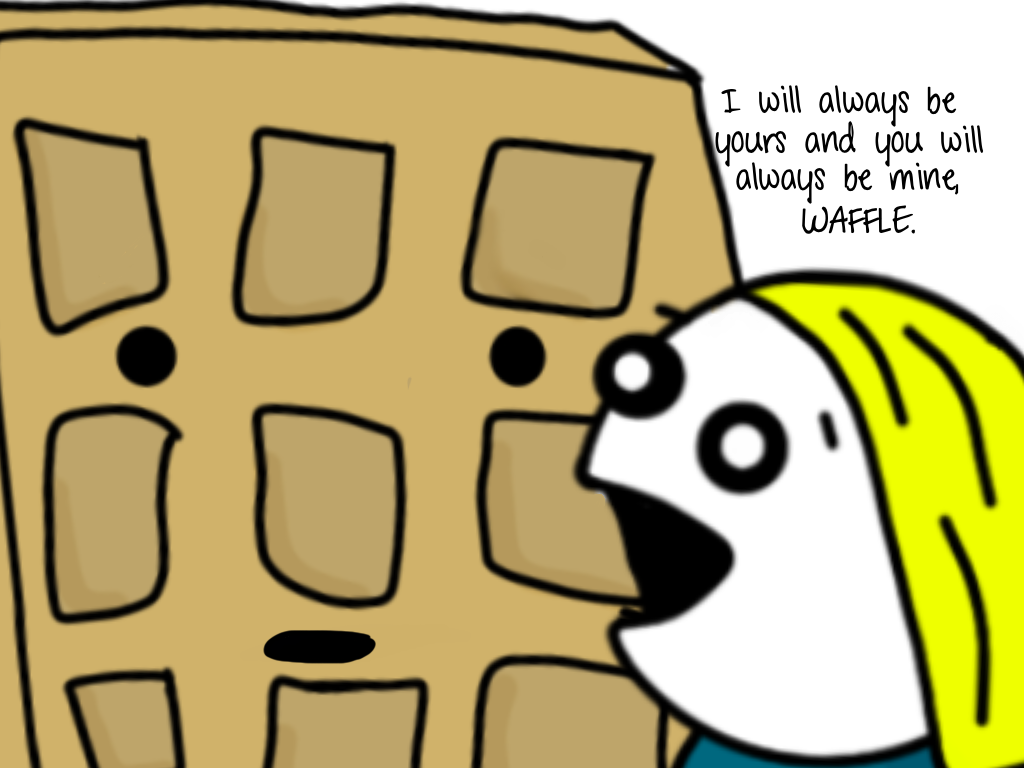 I can't deny my heart's true feelings any longer. I love waffles. I always will.
Even if waffles get Alzheimer's one day, forgetting who I am most of the time, and I have to move to a nursing home with waffles. I would be lucky spending every day reminding waffles of our love for each other.