As the Mr and I consider our plans for a family–or perhaps more accurately: as the Mr and I debate my pregnophobia–I occasionally allow myself to fantasize about life after being pregnant with a T-rex-alien hybrid. How will we raise our children? I think. What kind of lessons or challenges will we be faced with as a family?
Here's one question I've already considered and answered: Who will we turn to for parenting advice?
Many people call on their parents or reference their personal childhood experiences for guidance. Others turn to stacks of parenting books for support.
What are my plans, you ask? I will be getting all of my parenting advice from Full House DVDs.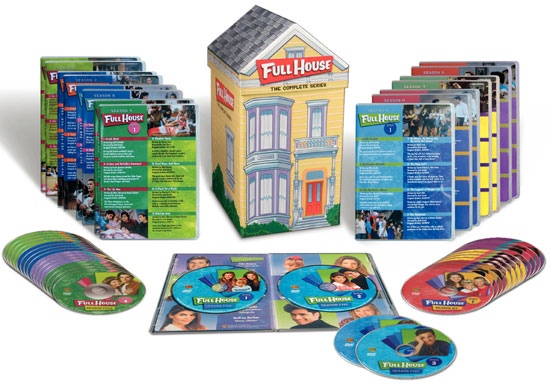 You're looking at 192 episodes of pure, child-rearing gold, my friends.
Discs chock full of information on practical things, including: How to handle finding yourself accidentally married after walking around a table. Or what to do when presented with an opportunity to jam with the Beach Boys. (Hint: Take it. They'll probably become your good friends and then invite you to Hawaii.)
But the best guidance comes from the scenes where the soft music plays, Danny Tanner looks one of his daughters right in the eyes, and then he lays a serious parenting speech on them.
As a kid, I hung on every word.
Because Danny Tanner was the best mom I ever had.
My mom's OK. She's not in jail or anything. She let me live in her house for almost 18 years, which was pretty decent of her. She and my dad helped me get through college. They even paid for my therapist.
But my mom's not a neat-freak morning show host. She never moved her best friends into our house to raise my siblings and me. She didn't have a house that seemed to expand every year as if by magic. (Oh, look! A music studio. Hey, what's in the attic? A three-bedroom apartment!)
The Tanner's house was just better than mine. And when compared with my mom, Danny Tanner was a much softer, more nurturing figure to me.
Let me demonstrate the difference between my house and the Tanner's house:
Me, a few days before I went away to college: Mom, I'm pretty nervous about starting at a new school. I hope people will like me.
My mom: Just wear something that people will recognize as expensive. People like designer brands.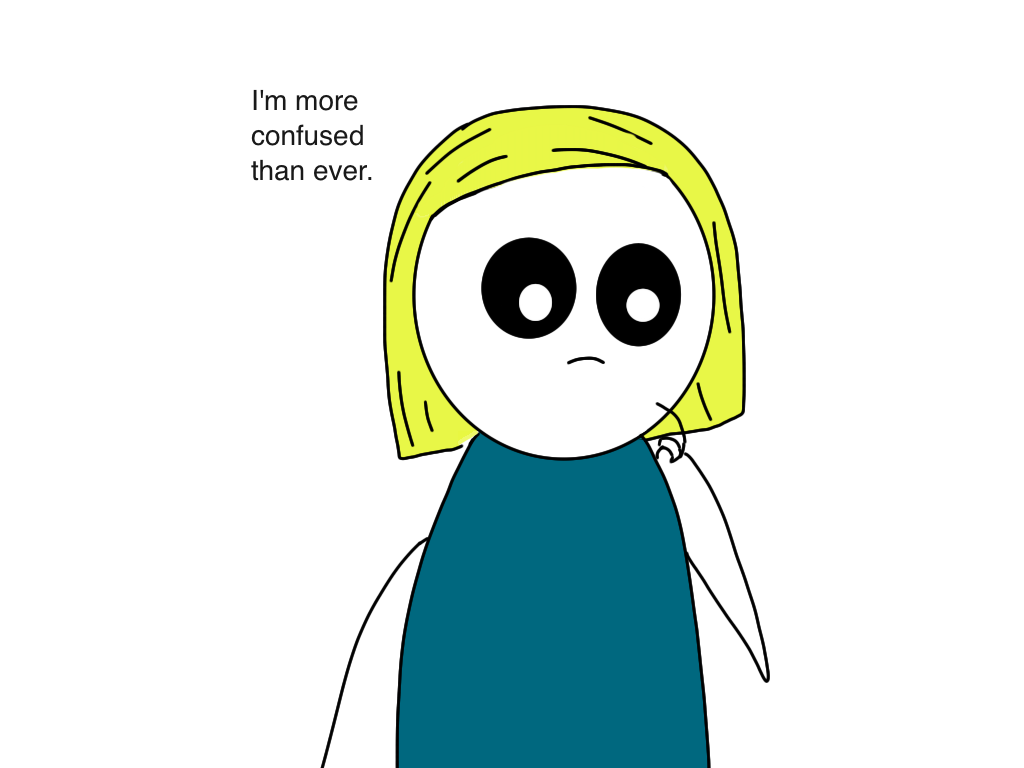 Now, a similar situation at the Tanner house:
Michelle Tanner, the day before she starts kindergarten: I'm not ready to start a new school. All of the kids are going to hate me.
Danny Tanner: Just be yourself. People will like you. I'm sure of it, because I love you.
See what I mean? Danny just makes you feel all warm and cheerful inside.
So, you can't fault me for–from time to time–imagining myself as a part of their family. An extra kid in the chaos.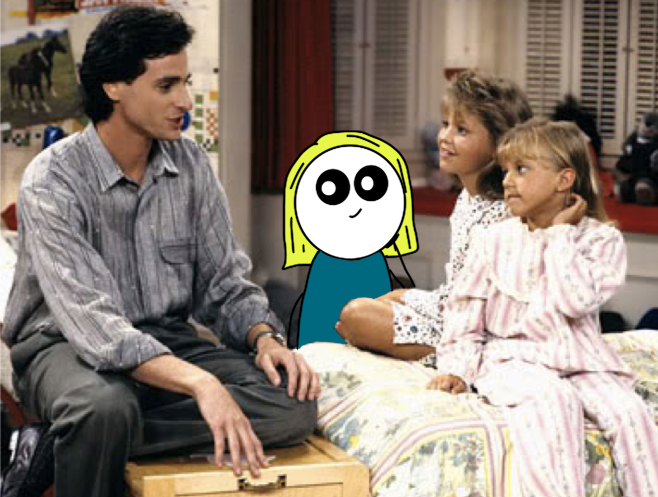 After years of watching the show as a kid–memorizing Stephanie's dance to "Motown Philly" and feeling D.J.'s awkward teenager pains (remember the time she went to school wearing the same outfit as a teacher?!)–I feel like I just need a few brief refresher courses (see: forcing the Mr to watch every episode twice), and then I'll be ready to handle anything and everything. From forgiving Stephanie after she accidentally drove his car through the kitchen window to counseling D.J. after she went on a crash diet of nothing but ice cubes, Danny Tanner's body of work provides several, solid volumes of parenting advice.
Of course, the Full House series wrapped up around the time the kids go to college, and you might be worried about where I'll get my parenting advice after my kids outgrow the series.
Don't worry. I've already got that covered.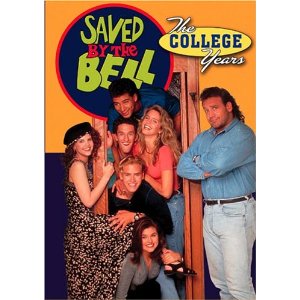 Now if you'll excuse me, I have some overdue Mother's Day cards to send to Danny. Does anyone know the address for this house?