When I got married, a friend of mine hosted a beautiful bridal shower in my honor. Knowing that I'm not much for shower games (I crack under the pressure of staged merriment), she kindly skipped the typical trivia and clothes pin fun in favor of a little "advice for the bride" session, where guests anonymously left notes of marriage advice in a basket for me to read aloud to the group.
The notes said sweet things like, "Always accept a kiss from your hubby, even if you've just applied your lipstick" and "Never go to bed angry." How nice.
I read about 30 cards, all authored by women whose "mrs" tenures ranged from a few months to decades. And not one of those cards said: You are entering into an eternal game of 'Mother, May I.'
So, you can imagine my surprise when that was exactly what happened.
For those of you who are not familiar with Mother, May I, it's a game children play. One player is designated as the "mother" and all of the other players have to ask permission to move, in hopes of advancing toward a specific destination. In the version we play at my house, I am the "mother", but I'm not really sure what we're advancing toward. Perhaps insanity?
Please understand that this is not a passive-aggressive jab at the Mr. He is a wonderful man. He even endorsed today's post (sort of*).
But seriously, does this ever happen at your house?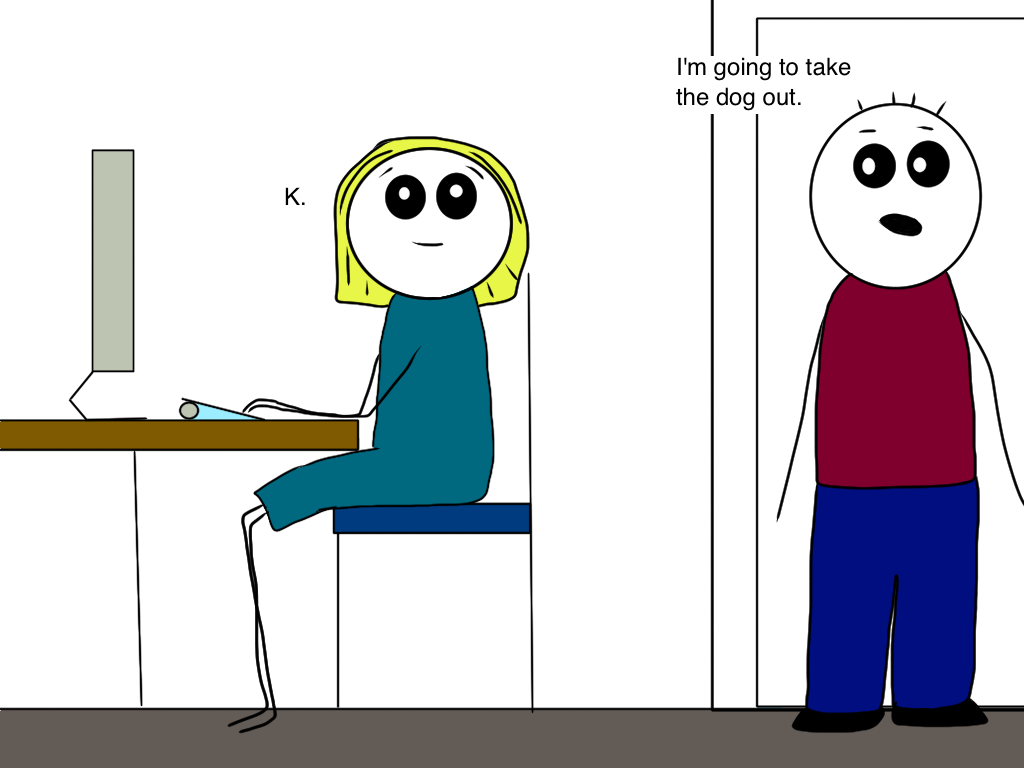 How about this?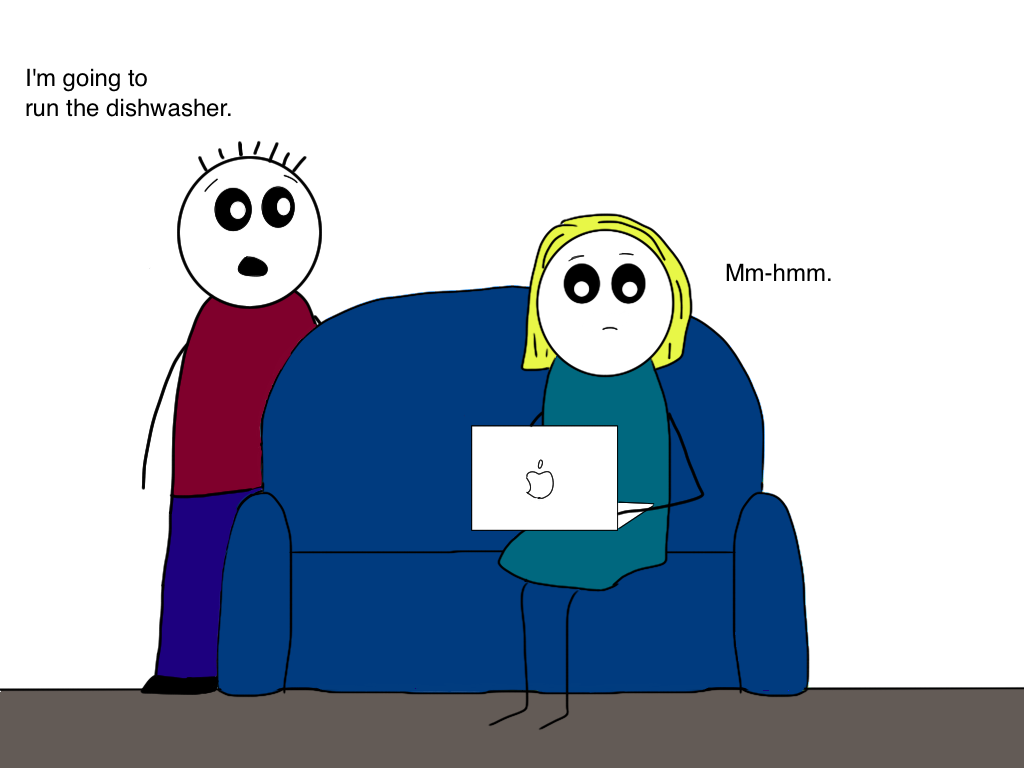 Does this look familiar?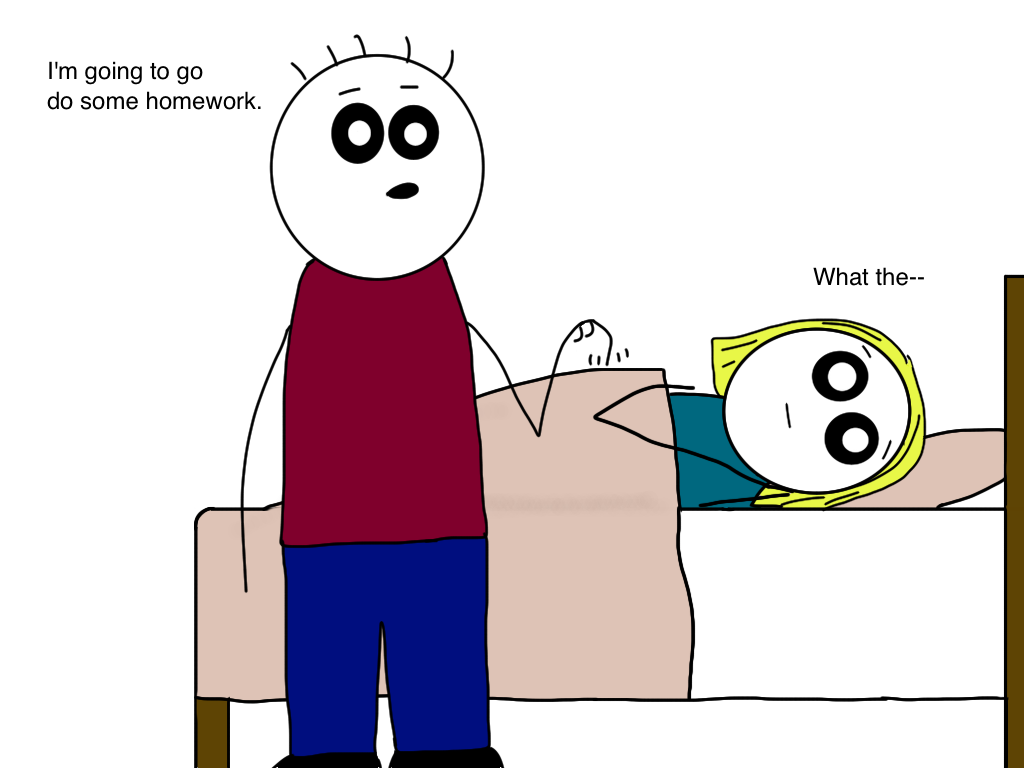 What about…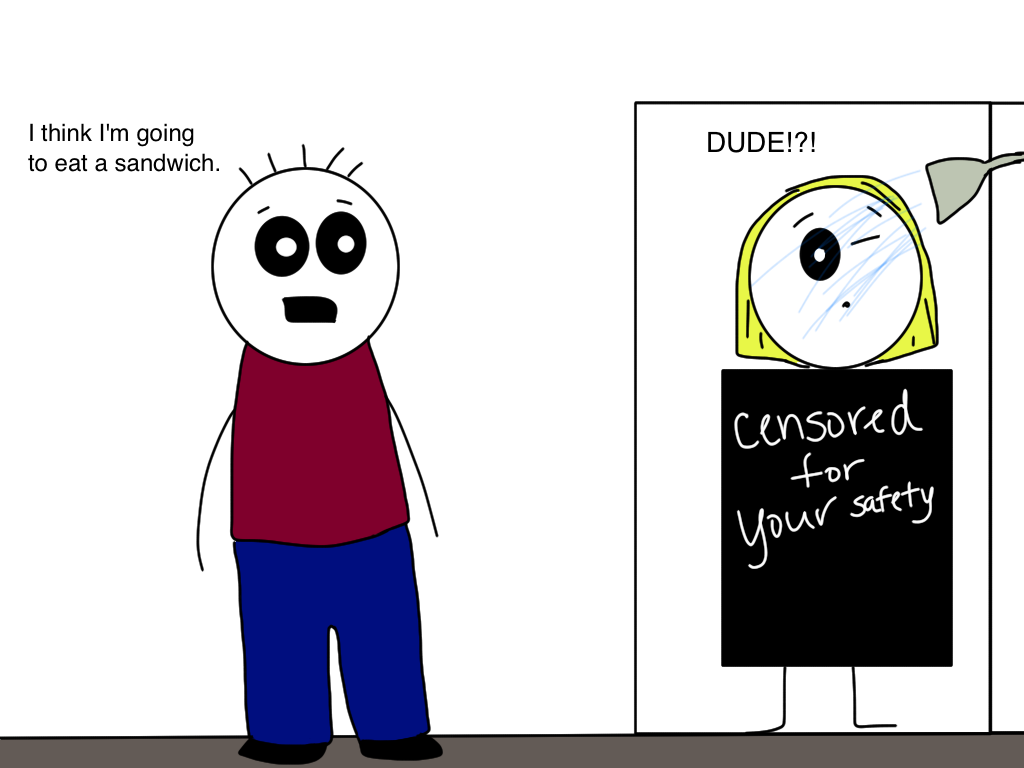 OK, maybe that last one was a bit of an exaggeration.
But, for reals, how does this happen? And, more importantly, how do I undo it?
I love the Mr, but I need to empower him to wash his hair with out me nodding in approval.
So I think the next time, he's like "I'm going to get my oil changed this week", I'm going to be all "No."
See what I did there? By denying him permission, I might actually be able to bamboozle him into hiding the performance of these mandane chores from me. It's a little feeble, but it's all I've got. I'll let you know how it works out.
*Here's how I broke the news of this post to the Mr.
Me: Hey, would you be offended if I wrote about how sometimes marriage is like deranged version of Mother, May I?
Mr: What do you mean?
Me: You know how we're always announcing what we're doing to each other.
Mr: I don't think you do that.
Me: [Awkward silence.]
Damn! His legal training has made him impervious to mind tricks!